TeVPA 2015 conference in Tokyo
The TeVPA conference was held this year at the Univ. of Tokyo, and it was opened by 2015 Nobel prize laureate Prof. Kajita. A warm thank you to the organizers on behalf of the scientific organizing committee. Click on the conference photo to visit the TeVPA'15 website and see the slides of all presentations.
Read More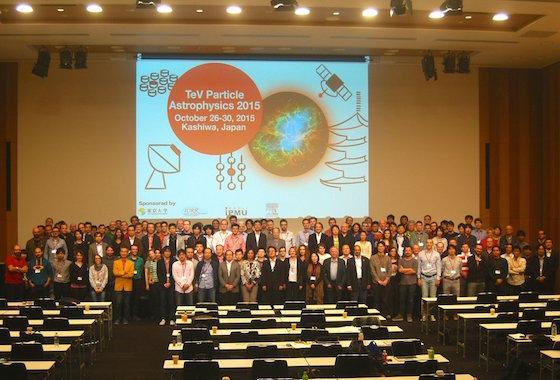 Book prize for "Behind the Scenes of the Universe"
The French edition of the popular science book "Behind the Scenes of the Universe: from the Higgs to Dark Matter", published by Dunod, has won the "Ciel et Espace" prize for the best astronomy book.
Read More