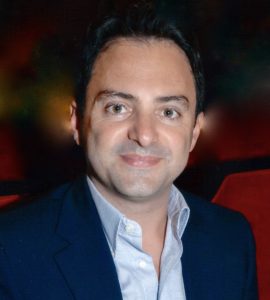 I am the spokesperson of the Center of Excellence in Gravitation and Astroparticle Physics, GRAPPA (Gravitation, AstroParticle Physics Amsterdam), and an Associate Professor at the University of Amsterdam, where I lead a research team investigating topics at the interface between Particle Physics and Cosmology.
After a PhD at the University of Oxford and the Institute of Astrophysics in Paris, I have held teaching and research positions at the Fermi National Accelerator Laboratory, the University of Padova, the IAP in Paris and the University of Zurich, before moving to Amsterdam.
I am the editor-in-chief of the new "Physics of the Dark Universe" journal.
I have recently published my first popular science book "Behind the Scenes of the Universe: from the Higgs to Dark Matter", with Oxford University Press. The French edition of the book has won in 2015 the 'Ciel et Espace' prize for the best Astronomy book.
More information about me and my work can be found in the  
FULL CV (updated September 2017). 

Brief Curriculum Vitae (click to expand)
Contact information
Institute for Theoretical Physics
University of Amsterdam
Science Park 904
Postbus 94485
1090 GL Amsterdam, NL
Phone: +31 20 525 7658
Email: g.bertone at uva.nl